Delivery Program of Emtrade:
# Electrical Insulating Material For Motor, Generator, transformer and Electrical equipments
- Mica tape as main insulation for slot part<![if !vml]>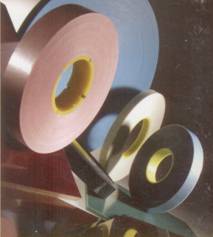 <![endif]>
- Mica tape as main insulation for overhang
- Corona protection tape for slot part
- Voltage distressing tape at beginning of overhang
- Sealing tape against humidity and dust for overhang
- Felt to fix coil in overhang part
- Banding tape for rotor & armature
- Nomex paper 3 layers NMN for low tension
- Prespan 2 & 3 layers for low tension
- Spacer & wedges from fiberglass laminate
- Magnetic wedges
- Electric conductive laminate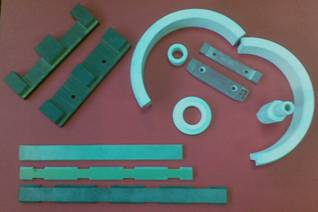 - Machines components from different types insulating laminates for motors, generators, transformers, electric panels, circuit breakers, induction furnaces & machine parts.

# Resin & varnishes
- For different application & temperature class
# Insulated rewinding wire
- From copper & aluminium insulated with different type of materials ( paper, enameled, glass fiber, nomex, kapton & mica) as well as a combination from these insulation in a rectangular, square & round cross section.
# Coils for different applications
- DC field & armature coils
- AC stator coils
- Lift magnet coils for hot & cold application
# Commutator, Slip ring & control slip ring
- For motor, generator & control slip ring
# Flexible connector<![if !vml]>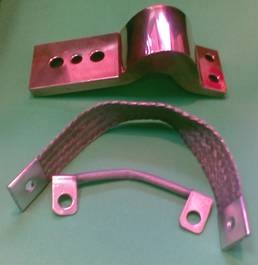 <![endif]>
- Made from flexible stranded copper wire, bare or tinned,
flat or round & insulated or non insulated
- Made from copper foil
# Contact
- With & without silver plating
- With & without silver tip